We've added two types of procedural trees to the voxel editor. It's an experiment we were having so much fun with we thought we'd share with you!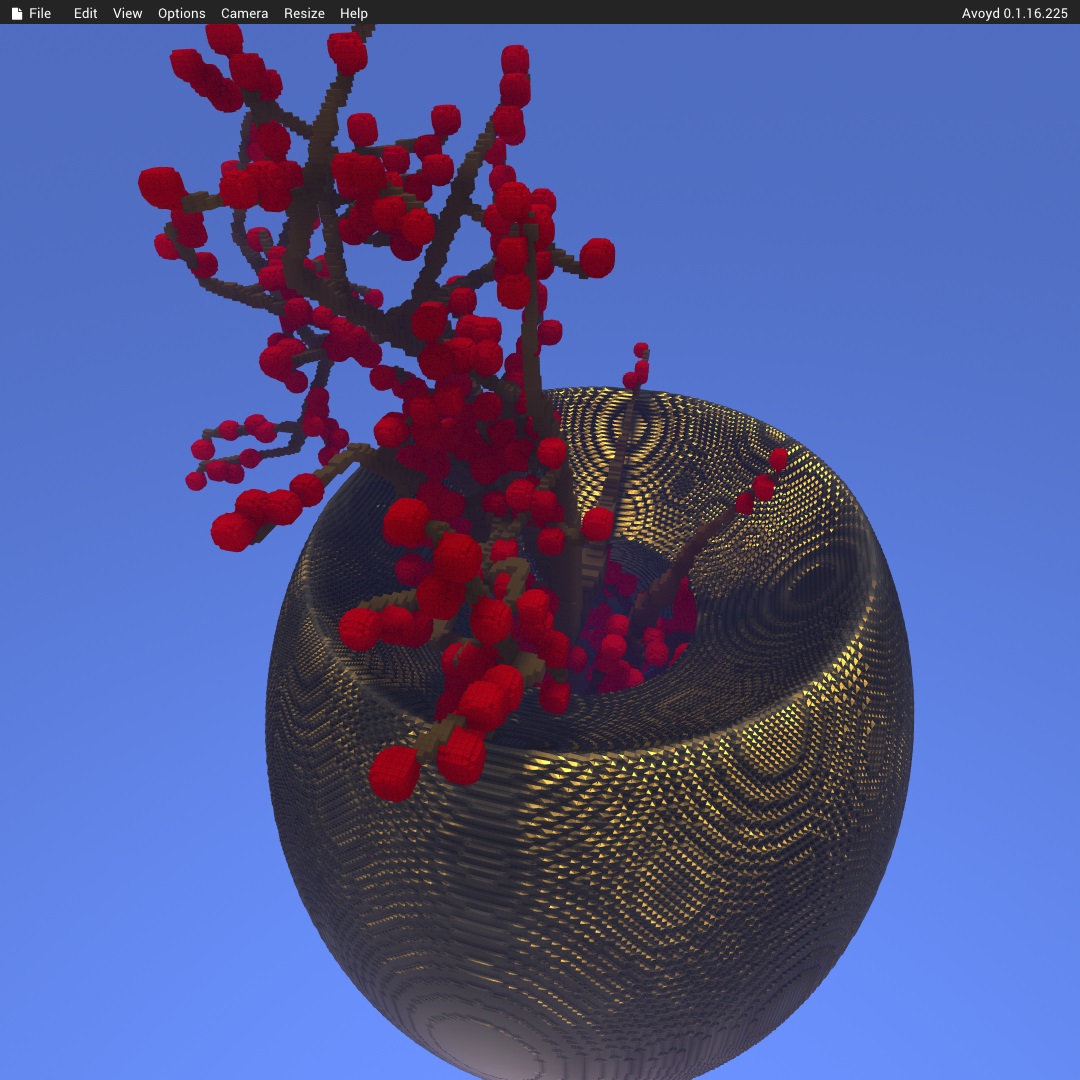 To draw a procedurally generated tree:
Save your work: the results are unpredictable and can't be undone
Open the Edit Tool window (menu View > Edit Tool)
Choose the Set tool (pencil icon)
Choose a colour in the Palette
Select the shape Tree or Tree Leaves

Tip: start with a small size, e.g. 10 voxels

Left mouse click into the world or press F or press the Set button.
Tutorials
Change Log
ADDED - Procedurally generated trees (experimental)
CHANGED - Camera moves to anchor position if anchor is on at startup
FIXED - Cancel load for file imports
FIXED - Potential crash on save causing data loss