This release adds support for importing Minecraft 1.18 maps, and imported Minecraft maps now use the Blue Sky Sunny atmosphere settings (can be changed after importing).
For details and further changes, see the Avoyd 0.8.10 changelog
To load and render scenes ion Avoyd, follow the voxel editor's tutorial in Avoyd's help:
How to open a Minecraft map: see menu Help > Tutorial > Importing Minecraft Maps > How to Import a Minecraft Map in Avoyd
How to raytrace scenes: menu Help > Tutorial > Render - Raytracing Scenes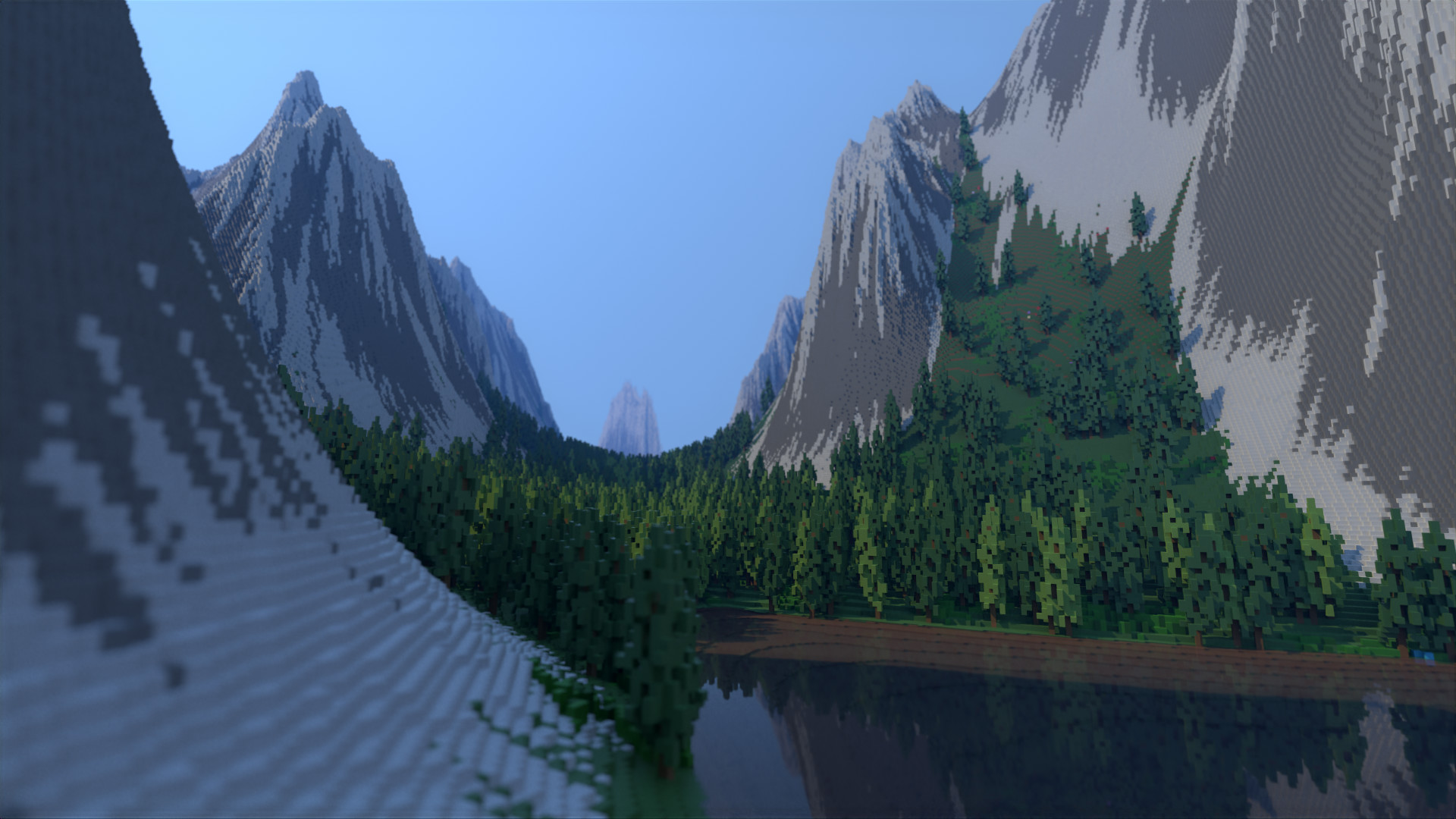 Version 1.18 Minecraft map imported and path traced in Avoyd. Credit: New! Experimental Extended World Height by Exophere.